For readers of my Transformers fanfiction: This lovely picture is almost exactly how I envisioned Octane's "Beyt'al-Ocatane" crew (Talifeyah and the rest), years ago.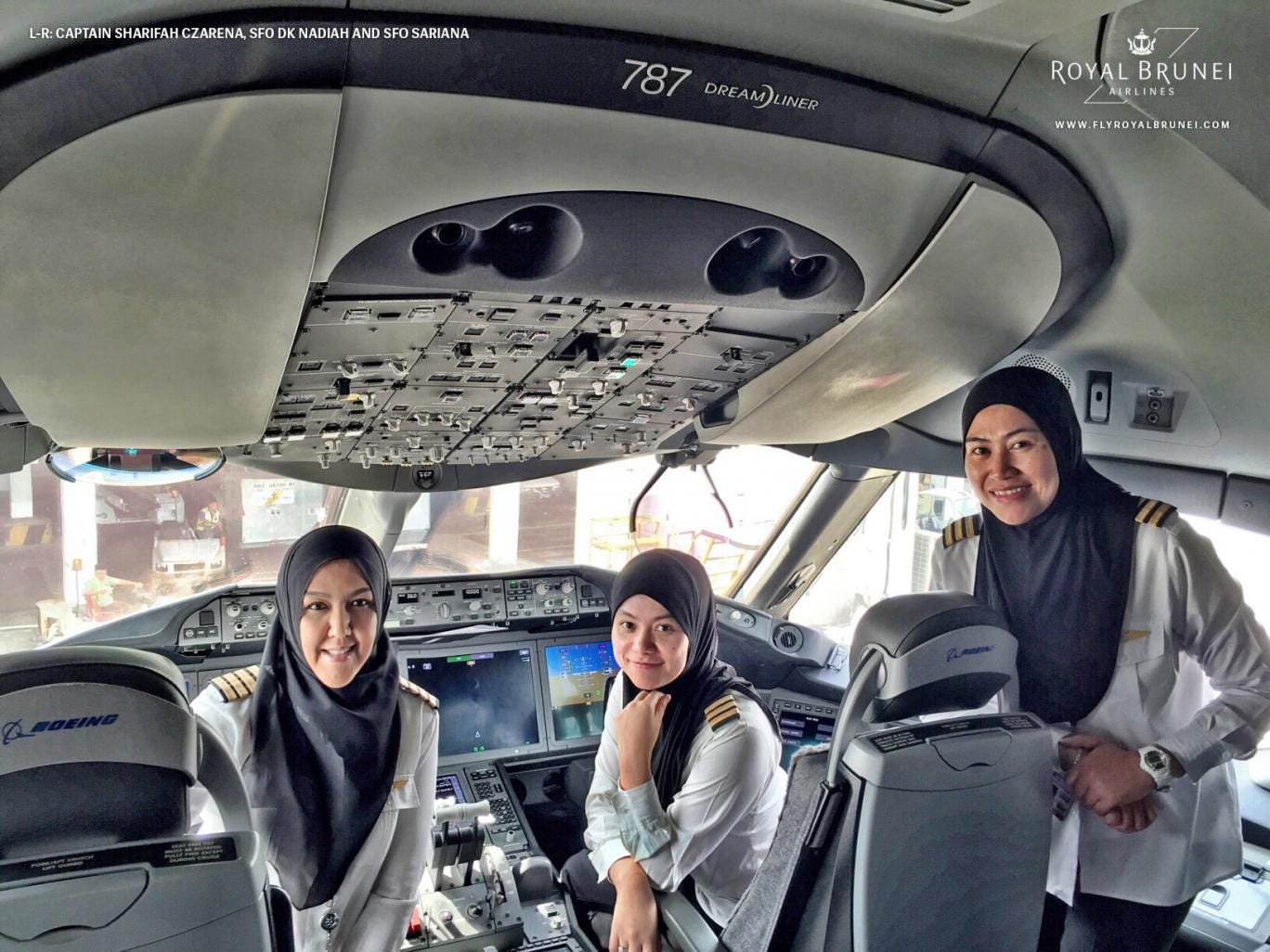 The only difference is that Al-Octane's crew uniform is a white hijab with sky-blue uniform tunic and trousers. But don't they look like they could be sitting in Skyfire's cockpit?
All congratulations to Royal Brunei Airlines and their first all-female crew.